Representative Devin Nunes ( R- California) recently coordinated the release of a memo from the House Intelligence Committee. The purpose of this memo was to prove the current Russia investigation inappropriate.
However, former Secretary of State Madeleine Albright dropped a bomb on Nunes by tweeting out a scathing response to the memo.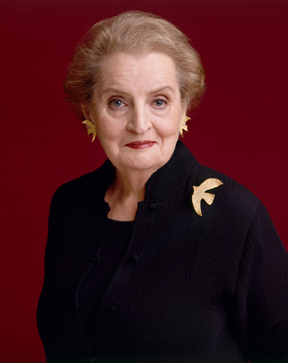 It's a good thing Devin Nunes is not taking my course on national security decision making. I expect my students' written work to be compelling, accurate, and unbiased. By those standards, I would have to give him an F. Let's hope his constituents do the same in November.

— Madeleine Albright (@madeleine) February 3, 2018
Albright was less than pleased with what Nunes had presented. According to what she tweeted the memo will prove basically worthless in trying to prove that the investigation (specifically of Carter Page) was based on incorrect information and that the proper authorities of the Foreign Intelligence Surveillance Court were not informed of the investigation.
Other sources involved with the memo, felt the same as Albright. According to Mary Papenfuss of Huffington Post, "House Intelligence Committee ranking member Rep. Adam Schiff (D-Calif.) and other sources said the court was aware of the context of the information and the memo has been criticized as inaccurate and misleading."
Many are criticizing Nunes as taking a definite pro-Russia stance via this memo fiasco. In essence his orchestration and release of the memo shows nothing inappropriate or wrong – there was not bias, there was no preferential treatment given to Democrats, there was no targeting of Trump or his staff. The only thing this memo did was to point out and highlight the inept ability of the Republican party and its elected officials.