Pat Robertson took the blame game to a whole new level this week. On the television show The 700 Club, Robertson publicly stated that the Las Vegas shooting was the fault of Democrats, Americans who disrespect Donald Trump, and professional athletes who protest the national anthem. Pat is no spring chicken, but maybe his age has caught up to him and he is just simply senile and losing it!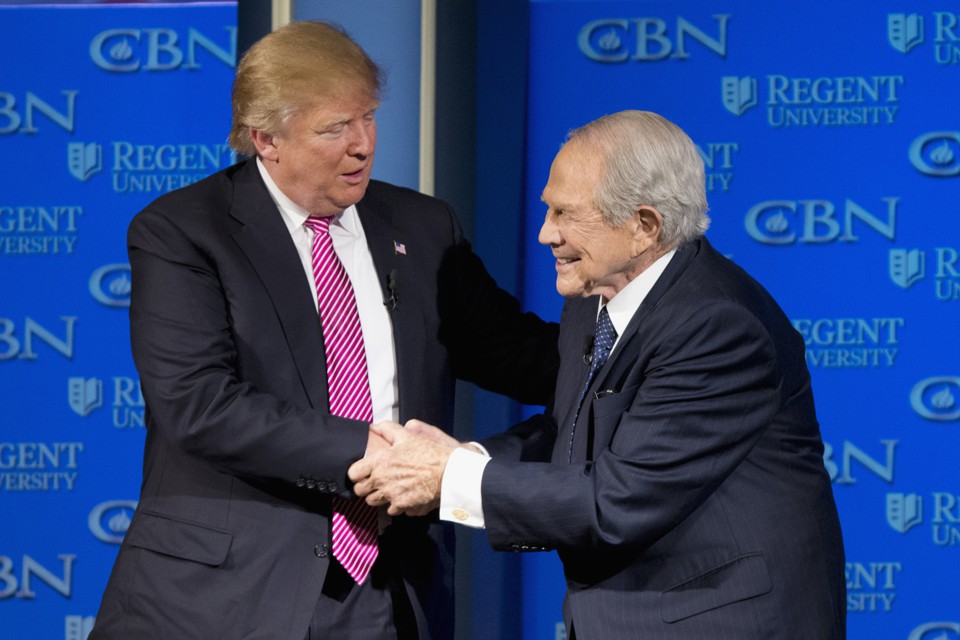 According to Truth Examiner, Robertson stated the following as reasons that the shootings in Las Vegas had taken place: "The fact that we have disrespect for authority; there is profound disrespect for our president, all across this nation they say terrible things about him. It's in the news, it's in other places. There is disrespect now for our national anthem, disrespect for our veterans, disrespect for the institutions of our government, disrespect for the court system. All the way up and down the line, disrespect." Who does this guy think he is The Oracle?
Pat Robertson has always had close ties to the Republican Party and Right Wing politics, but he has really stepped over the line this time. His comments point out that, according to him, people have been murdered because they don't respect the President or the country. He is saying that we as Americans can't disagree with or question our leadership.
I bet Robertson knows plenty about the Bible. And the Bible is a pretty long piece of literature. Do you think he has taken the time to read the Constitution of the United States? Maybe the Bill of Rights? I think before he starts placing blame on the justifiable actions of citizens exercising their rights, he should understand that they do indeed have the right to engage in those actions. Also, isn't it the job of the leadership of our country to protect those rights and freedoms?
Pat Robertson is old. His views and opinions are old. America need to progress beyond blaming each other and specific groups of people for things that happen here – both good and bad. America needs to be united under fair, supportive, and appropriate leadership. Maybe one day – maybe three and a half years from now?