No one can argue that the Presidency of Donald Trump has thus far been tumultuous, and by many standards, unsuccessful. However, the Trump administration is "quietly" winning in one specific area – the appointment of judges. In the ten months that Trump has been at the helm of the United States he has appointed fifty-six judges and has at least fifty-two spots left to fill.
Carl Tobias agrees that Trump's judicial appointments are his greatest (and maybe only) success so far. Tobias is a specialist in judicial nomination and currently serves as a faculty member at The University of Richmond School of Law. He said, "Trump's speed in nominating judges has been perhaps the most successful aspect of his presidency…Trump has easily surpassed Obama, Bush and Clinton at this point in the first year of their presidencies in terms of the sheer number nominated."
The large number of seats Trump has to fill is due to a strategy enacted by GOP members during the presidency of Barack Obama. During former President Obama's tenure the GOP continually blocked nominations from the then President, all in hopes of a future GOP-aligned and elected President. This strategy has undoubtedly worked and is now allowing the GOP and Trump to reshape America's legal system.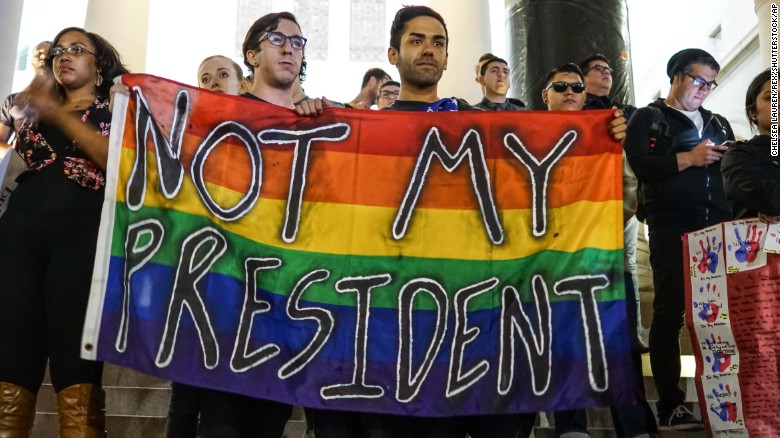 Trump's picks for various court seats thus far have been very socially conservative. The majority of his picks have written against, argued against, and spoken out against the expansion of rights for LGBTQ rights. These right leaning individuals will impact the federal court system by first stopping and LGBTQ rights advancement and then by reeling back any existing rights that may have been previously granted to persons or groups of LGBTQ affiliation.
So, as Trump continues his work to "Make America Great Again" it is obvious that the legally protected rights of certain aspects of American society will experience less than greatness. Trump's agenda is directed at creating a more conservative and less progressive nation. Years of work by social patriots is going to be laid to waste as the federal courts become skewed with the puppets of the GOP. Mr. President, thanks for nothing!