On Wednesday, Secretary of Education Betsy DeVos took Donald Trump to school. When asked about her opinion of Trump's "Pocahontas" comment during a Navajo Code Talker ceremony in Washington.
DeVos responded, "We can all do well to reflect on the things we say before we say them." Kudos to Secretary DeVos on her response.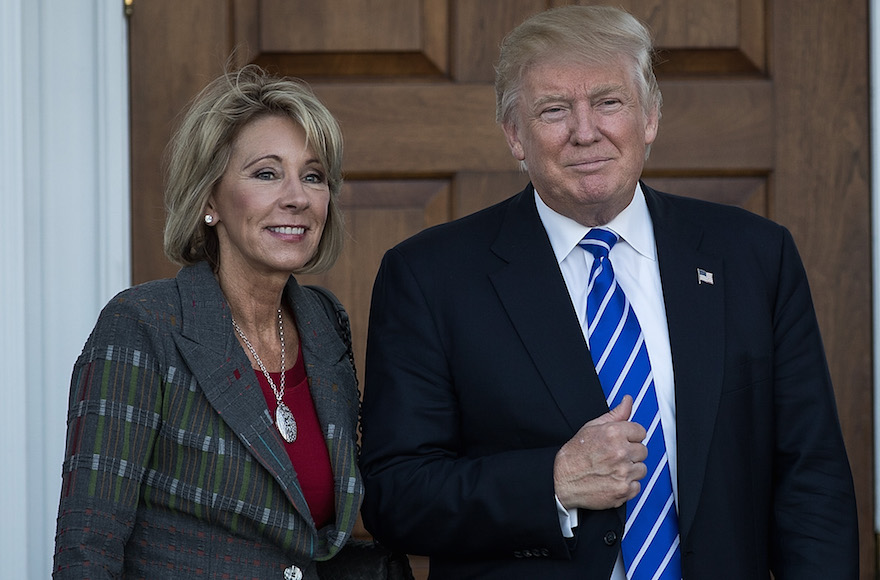 Trump's "Pocahontas" comment was direct reference to Senator Elizabeth Warren. Prior to becoming a Senator, Warren claimed to have Native American heritage. Once Republicans found out this information, the dubbed Warren as "Pocahontas" as a negative and inflammatory nickname.
DeVos is right though, we all would do well to think before we speak. Especially Trump. Trump's comment came at a time that was most inappropriate. He was hosting the remaining Navajo code talkers from World War II at the White House.
These men were recruited by the United States Marine Corps during the second World War to communicate vital and sensitive military information in the Pacific theater. This allowed America to freely exchange information without fear of translation by enemy forces (who had no understanding or idea of the Navajo language).
The White House and Trump truly gave little concern to the visitation of these Navajo veterans to the White House. Please take not of the picture above.
The code talkers and Trump are gathered, in front of a portrait of Andrew Jackson. Jackson had a virulent hatred for Native Americans, he in fact ordered the Cherokee people on the Trail of Tears and signed the Indian Removal Act into law in May of 1830.
Do you think maybe one of the highly educated folks in Washington might have caught this as a possibly offensive picture to have included in the ceremony? This was even in the plot for an episode of House of Cards! Trump needs to have his public speaking privileges revoked. Seriously.