Talk about a lack of situational awareness! U.S. President Donald Trump Was speaking in Japan early in his Asia-Pacific tour when he decided to reference the use of atomic weapons by the United States.
The only saving grace of Trump's coarse remarks is that they were directed at North Korea. As quoted in the Independent, Trump said, "Every once in a while, in the past, they underestimated us. It was not pleasant for them, was it?" – in a direct reference to the U.S. use of atomic weapons on the Japanese cities of  Hiroshima & Nagasaki during World War II. This was done in a joint address to the U.S. and Japanese forces stationed in Japan.
Although Trump was trying to boast of the military prowess held by the United States he certainly was treading on thin ice. The destruction and pain that the U.S. caused the Japanese during World War II has not been forgotten.
Just as the U.S. celebrates it's World War II military and the associated victories, the Japanese remember the horror their country faced during and after the war. Luckily, the U.S. and Japan have been allies for many years now.
Trump and the Japanese government are meeting this week to ascertain regional issues and situation in the Asia-Pacific realm. The main concern has been the action of the North Korean government in launching ballistic missiles over the island of Japan. North Korea has admitted, and it has been confirmed, that hey are in possession of, and are creating more, nuclear weapons.
Trump's Washington and North Korea have been engaging in a war of words that are nearing a flash point of threats and actions. Hopefully, Trump's visit to Japan and garnering of information regarding the Asia-Pacific region will help temper things between the U.S., North Korea, and Japan.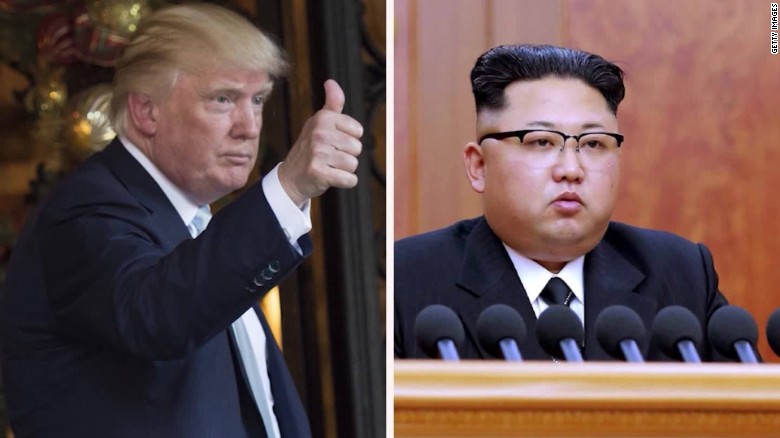 However, it seems as though Trump and his team have no common sense or awareness of who and what they are publicly addressing. Continually we see these "mistakes" made by the Trump administration. They are continually having to defend themselves due to offending others. It's painfully obvious that Trump is no politician – maybe a businessman – but not a politician. And his record in office so far also reflects this poor political understanding.